Price list for all our beauty services are below.
Dermalogica® skin treatments, healthy glowing skin, for life…
SKIN ANALYSIS
Your skin is unique, let's treat it that way! Discover how to achieve your best skin ever with your complimentary skin fitness plan.
SKINSOLVER® | £15 – 10min
Fix skin concerns fast with our 10-minute express seated treatment. Let your skin therapist show you professional hacks to get you healthy skin that glows. Ideal if you need a skin boost or before a special event.
PROSKIN 30 | £35 – 30min
Our customised treatment, on your time! Targeting your key skin concern for maximum impact in minimum time, this treatment is a firm favourite with those who have just 30 minutes, want visible results and great value.
PROSKIN 60 | £45 – 60min
The ultimate treatment, different every time. Customised with advanced product, techniques and technology in a soothing environment made for relaxation. The ideal choice for those who want a comprehensive experience to address all skin concerns and achieve healthy glowing skin
EXPERT ACTIVE | £65 – 60/75min
Choose between IonActive™ skin treatment or BioSurface™ Peel Intensive resurfacing treatment, dramatic results. Addresses skin conditions such as acne, dehydration, sensitivity and ageing. Delivers smooth polished skin using advanced technology. Intensive products, no redness, no downtime…just amazing skin!
DERMACO FACIALS
The Dermaco Pro VX machine  offers the next level in skin health. Use it alone or to customise your current facials. It firms and tones facial contours, tightens sagging skin, lifts eyes, reduces dark circles and eye bags and increases cell renewal. It includes diamond tip microdermabrasion, non-surgical facelifts, ultrasound, LED light therapy, thermotherapy and cryotherapy.
Dermaco Facial  |  75 mins £65.00
Customise this facial with a selection of the above treatments, depending on what your skin needs on the day.
Biolift (non-surgical facelift)   |  £60.00 | Course of 10 £550
Biolift Eye Treatment  |  £40.00 | Course of 10 £350
Diamond Tip Microdermabrasion  |  60 mins £60.00  |  Course of 6 £330
Mini Diamond Tip Microdermabrasion  |  30 mins £35.00  |  Course of 6 £180
Mini Dermaco  |  £16.00
An add on to "hands on" facials – choose from Ultrasound, LED Light Therapy and Wrinkle Combing.
REVITALISING EYE TREATMENT | £30
For those tired eyes. An extremely hydrating and firming treatment, ideal for sloughing away dull skin whilst helping eliminate fine lines.
BACK FACIAL | £30
Take a load off with our super smoothing back treatment designed to rid your muscles of stress and your skin of impurities. Perfect for both men and women, even one treatment will leave the skin smooth while helping to combat any breakout activity and relax the muscles.
STRESS RELIEF BACK MASSAGE  | £30 – 30min | £38 – 45min
Working on specific areas of the neck, shoulders and spine – using a muscle relaxing blend of lavender, sandalwood and orange – this massage reduces tension and relaxes aching muscles. Incorporate a deep tissue massage to work deeper and firmer into the muscles.
THERAPUTIC FULL BODY MASSAGE  |  £45 – 60min
Your therapist will work across the whole body using Dermalogica's toxin relief oil (a luxurious combination of Rosemary, Juniper, Pine and Lemongrass). This massage will aid the elimination of body fluid retention and promote a total feeling of deep relaxtion.
HOTSTONE MASSAGE  |  Full body £65.00 – 1 hour 30min | Back, neck & shoulders £35.00 – 40min
Stone massage creates a feeling of well being and balance. Working in harmony using various techniques and warm stones, relaxing the body to its deepest level. It is excellent for joint/muscle aches as the heat penetrates into the muscles and bones.
HOTSTONE MASSAGE
Stone massage creates a feeling of well being and balance. Working in harmony using various techniques and warm stones, relaxing the body to it's deepest level. It is excellent for joint / muscle aches as the heat penetrates into the muscles and bones.
Full Body  |  90 mins  |   £65.00
Back, neck, shoulders  |  40 mins  |  £35.00
INDIAN HEAD MASSAGE  |  £28.00
This unique treatment creates tranquility and a feeling of well being. A non invasive massage using unique techniques covering the face, scalp, neck, shoulders and back.
PROFESSIONAL TANNING TREATMENT
This professional tanning treatment starts with a body polish using St Tropez' own skin refining granules in preparation for the application of this unique tanning lotion. It is a safe way to get a healthy golden tan – you'll love it!
Full body treatment  |  £35.00
Legs  |  £22.00
Upper body & face  |  £25.00
Spray tan  |  £23.00
We recommend that clients wear loose dark clothing &  underwear and preferably sandals after the initial application.
ENZYMATIC SEA MUD WRAP  |  £55.00
Detoxify & purify your entire body with Dermalogica's seaweed and mineral rich mud poultice. Enveloped in a warm thermal wrap – the poultice will detoxify and exfoilate your body. All you have to do is relax.
MINETAN SPRAY TAN  |  £18.00 FULL BODY
The world's first coconut water tan is a one-of-a-kind bronzing treatment, supercharged with antioxidants to restore skin hydration whilst revitalising the skin. 100% natural DHA, paraben free, vegan friendly & cruelty free. Exclusive fast acting formula for faster, deeper, darker results.
MINERAL SALT SCRUB  |  £40.00
Restoring vital nutrients to tired skin, this hydro active salt scrub is customised with aromatherapy essential oils. Rubbed over your entire body, this exfoliating treatment will leave your skin smooth and glowing with health.
HOPI EAR CANDLING  |  £30.00
WAXING
Hair growth should be at least 1/4 of an inch for best results
1/2 leg | £19
1/2 leg and bikini line | £28
Full leg | £25
Full leg and bikini line | £34
Bikini line | from £11
Underarm | £10
Lip or chin | £9
Lip and chin | £16
Eyebrow shape | £10
Electrolysis
10min £13 | 15min £16 | 20min £18 | 30min £20
EYE TREATMENTS
Eyelash tint  |  £14.00
Eyebrow tint  |  £9.00
Eyebrow & eyelash tint  |  £21.00
THREADING  |  from £11.00
PLEASE NOTE: A PATCH TEST IS NECESSARY 24 HOURS PRIOR TO ANY NEW TINTING PROCEDURE. PLEASE ADVISE WHEN BOOKING.
HD BROWS | £30.00
PARTY LASHES  |  £20.00
LVL LASHES  |  £45.00
MICROBLADING  |  £295
Semi-Permanent Makeup that camouflages partially or fully missing eyebrows with the appearance of simulated hair using fine deposits of cosmetic tattoo pigments. Lasts up to 2 years. Price includes 6 week topup.
We have chosen CND comprehensive range of treatments and products, because they are the recognised market leaders in their field. Their formula treatments address specific nail problems. They strengthen, condition and protect insuring you have the best possible base for their glossy, hard wearing polishes to be applied..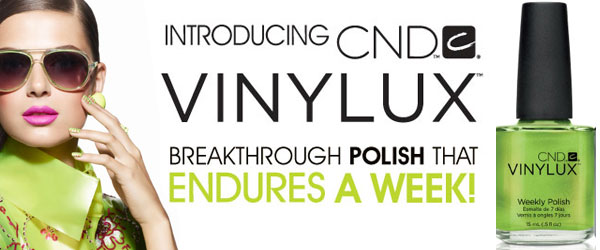 'CLASSIC ' TREATMENT MANICURE  |  £22.00
A great 'maintenance' manicure to keep nails and cuticles looking well groomed (to include polish of your choice).
Classic with french polish                             £24.00
VINYLUX FILE & POLISH
If you only have time for a file and polish, then this is for you!  £18.00
Vinylux File & french re-polish  |  £20.00
LUXURY MANICURE  |  £27.00
An extra special manicure for nails, cuticles and hands! Using a soothing exfoliation and mask application and heated mittens – your hands will be totally hydrated & conditioned – they will look and feel like they-ve had a facial!
SHELLAC
Basic (inc removal)  |  £26.00
Manicure (inc removal)  |  £28.00
NAILTIQUES
A luxury treatment for those problematic nails. Wrapping your hands or feet in warm mitts helping the creams and oils used, to penetrate nourishing deep into the skin. Whether they are soft and peely or brittle and break, there's a formula for you!
Manicure  |  £27.00
ACRYLIC NAILS
Extensions – clear  |  £40.00
Extensions – french / coloured  |  £43.00
Infills – clear  |   £30.00
Infills – french / coloured  |  £33.00
Soak off and tidy  |   £15.00
Nail repair  |  £4.50
'CLASSIC ' TREATMENT PEDICURE | £30
A great maintenance pedicure to keep your feet looking well groomed (includes exfoliation and hard skin removal with a foot blade).
Classic with french polish  |  £32.00
Vinylux File & polish  |  £18.00
Vinylux File & french polish  |  £20.00
LUXURY PEDICURE  |  £34.00
The ultimate in a skin softening & soothing treatment for your feet. To include exfoliation & foot mask in thermally heated booties.
SHELLAC
Basic (inc removal)  |  £26.00
Pedicure (inc removal)  |  £35.00
NAILTIQUES  |  £34.00
Pedicure. For problematic nails and skin that needs extra nourishment.
EVENING WIND DOWN  |  2 hours  |  £80.00
Enjoy a complete relaxation. Allow yourself the luxury of the ProSkin 30 skin treatment. CND treatment manicure, plus a stress relief back massage. Sheer bliss.
MONTHLY DIARY DATE  |  3 hours  |  £90.00
All the 'classics' – CND Classic manicure and pedicure, ProSkin 60 skin treatment – this should be an
appointment in every ladies diary!
PROM NIGHT PRINCESS  |  £60.00
For that special occasion, feel like a princess; enjoy make up and a file and polish on hands and feet.
WEDDING DAY MAKE UP TRIIAL  |  £32.00
ON THE DAY MAKE UP  |  £35
PROM NIGHT MAKE UP  |  £30