The latest Addition to Dermalogica's Primer family of products.
NEW lightweight,non-geasy Hydrablur Primer transforms the skin by "blurring" the appearance of fine lines and wrinkles, mattifying oily shine and imparting a smooth finish. The result is a perfect canvas for makeup application or a naturally radiant, makeup free appearance when used alone.
WHY USE A PRIMER?
Just as a painter uses primer to help paint look more uniform,facial primers even out skin tone for a healthy,no makeup look and provide a moth canvas for a lasting make up finish.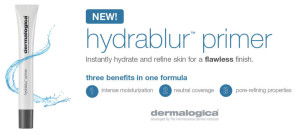 Many primers concentrate on cosmetic benefits of facilitating makeup application and don't take health into consideration. Hydrablur Primer is different. Bridging the gap between makeup and serious skin care, Dermalogica has fused powerful skin treatment technology with the most effective primer chemistry available to redefine expectations of what a primer should be.
Every skin tone will benefit from this prime's unique encapsulation technology. While the formula looks white when it is dispensed, it contains tiny encapsulated deposits of colour that will release upon application to provide light, neutral coverage.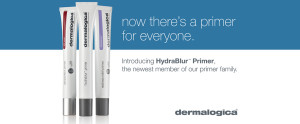 Follow us on Facebook  and see what we get up to!